Chrysler Oil Filter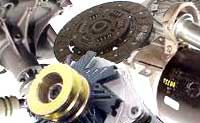 We carry genuine Chrysler parts. All replacement parts are not created equal. A genuine Chrysler oil filter is designed specifically for your Chrysler vehicle to provide you with original equipment performance. We have the Chrysler oil filter you are looking for at a discount price you will like. Visit our secure online catalog or click on "Contact Us" to send us a request and we will get back to you with information on a Chrysler part or accessories you might need. The genuine Chrysler Oil Filter is designed specifically for your Chrysler engine. A Chrysler Oil filter will help protect your engine by trapping dirt and other contaminants while allowing the oil to flow to the engine.
Click here to enter our on-line catalog where you can locate your Chrysler Oil Filter by year and model, by part number, or keyword search.

About Us
We are a Chrysler dealer specializing in selling genuine OEM parts and genuine accessories. We are experienced with the process of online transactions and customer satisfaction. We maintain on-line catalogs for genuine mechanical and genuine factory body parts as well as genuine accessories. Our secure on-line catalogs are easy to use and offer Genuine Chrysler parts at discount prices. Our customer service team is available to answer any questions you might have.

Our Chrysler catalog contains over 240,000 parts and accessories. Some of those items include:

Parts - air filter, alternator, antenna, brakes, clutch, distributor, egr valve, emblems, engine mounts, fuel filter, fuel pump, hub caps, ignition parts, interior parts, interior parts, mass air flow sensor, mirror, oil filter, oxygen sensor, park light, radiator hose, seat belt, serpentine belt, shock absorbers, starter, struts, tail light, timing belt, timing chain, turn signal, water pump, window regulator and wiper blades.
For models: 300M, Cirrus, Concorde, Crossfire, LHS, New Yorker, Pacifica, PT Cruiser, Voyager, Town and Country and Sebring.
Accessories - hood protector, alloy wheels, engine block heater, bike rack, cargo organizer, car bra, car cover, cargo mat, cargo net, cd changer, floor mats, fog lights, locking gas cap, window sun shade, mud flaps, nose mask, rear spoiler, roof rack, running boards, ski rack, splash guards, security cover, trailer hitch and wheel locks.
For models: 300M, Concorde, Crossfire, LHS, Pacifica, Voyager, Town and Country, Sebring and PT Cruiser.